Adaption von Konoha Shinden
Die diesjährige 22. und 23. Ausgabe des Shueisha's Weekly Shonen Jump-Magazins gab vor Kurzem bekannt, dass der Anime Boruto: Naruto Next Generations die Novel Naruto: Konoha Shinden: Yukemuri Ninpōchõ im neuen Arc adaptieren wird. Der kommende Arc wird am 12. Mai starten.
In der Novel wird es sich um die drei Protagonisten Guy, Kakashi und Mirai (die Tochter von Asuma und Kurenai) drehen und an einer heißen Quelle stattfinden. Die Novel "verbindet Naruto und Boruto" und spielt zwischen dem letzten Kapitel des originalen Naruto-Mangas und dem Spin-off-Manga Naruto: The Seventh Hokage and the Scarlet Spring. Shō Hinata (Naruto: Konoha Hiden – Shūgen Biyori) schrieb die Novel, die in Japan in August 2016 verkauft wurde.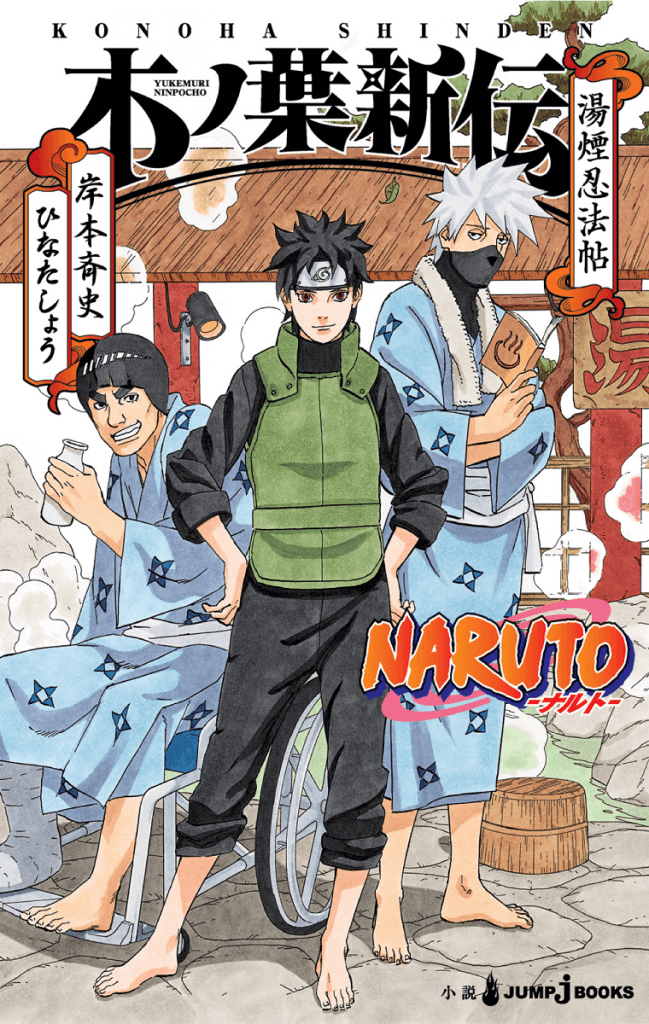 Quelle: ANN